The United States of America
As the largest economy in the world , it is no surprise that the US legal system remains one of the most important in the world. It may have been based originally on English Law, but its development over the last 200 plus years has been very different. It is therefore not normally referred to as following English Law principles.
Probably one of the most important points about US law is the existence of the US Constitution and, a federal system of government, even though it remains a common law system. It is also not just one system but a multiplicity of systems which operate simultaneously. There is a legal system at a federal level being a universal one throughout the country. There is also one in each of the 50 states which practices its own legal system with the state and a separate system in the District of Columbia (for Washington, the capital) and one for the American possessions and overseas territories. Most follow the common law principles but some (in particular Louisiana) have significant influences of the civil legal system.
The use of experts in the US courts has been a frequently used practice for many years and hence there have been rules developed for the role and duty of experts. However there continues to be a large number of different rules that operate depending on where and at what level the case is being heard. It is quite normal to have a set of federal rules, a set of states rules and in some cases judges have published their own rules for cases brought before them. Experts need to be familiar with all of these rules that apply before giving evidence. The main ones Federal cases are the Federal Rules of Civil Procedure, Rule 26 and also by Federal Rules of Evidence, Rule 706.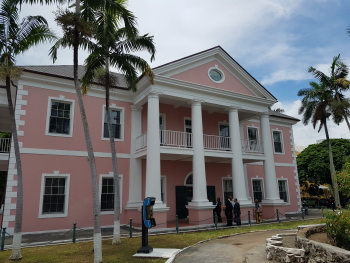 Expert Evidence has been involved in a number of cases heard in the United States and has particular experience of cases in the Southern District of New York, the Northern District of California and in Hawaii. We have prepared reports which have been presented to the courts and are familiar with many of the intricacies of given evidence there. The US system is also different in that it often requires provision of the disposition of the expert. This is a transcribed and filmed cross examination by the opposing lawyers and parts may be played back at trial to support the other side's case. The judge does not attend the deposition and it has the benefit of bringing some of the pinch points out into the open prior to trial. However it is rare for a US court to require a meeting of experts and joint statement as is common in the UK. Frequently a deposition and experts' meeting provide the same initial check on the arguments which are proposed to be used in trial. Expert Evidence also carries specific insurance to provide cover for acting as an expert in the US courts.
The Caribbean
This region is a number of individual countries all which form an archipelago between North and South America. Many of these counties were part of the British Empire and so it is not surprising that these have tended to practice English Law. Some of them actually use the Judicial Committee of the Privy Council in London as the final court of appeal as do many Commonwealth countries, as well as the United Kingdom's overseas territories, crown dependencies, and military sovereign base areas.
The region also contains a large number of countries which are often referred to as tax havens, with low or negligible rates of taxation for foreign nationals and seek to offer a politically and economically stable environment. Hence many of the Caribbean countries have attracted capital which would not otherwise arise. Tax havens have become less relevant in recent years as the major economies have sought double taxation treaties which include disclosure of identities of banking and investment clients. However despite these changes, the offshore world continues to have a role in providing useful services within the financial industry and the financial facilities in those countries continue to be used in many transactions.
Expert Evidence has experience in advising on transactions in many of the Caribbean jurisdictions and has appeared in the Bahamian Courts. Dr Walford has also worked in the area whilst at the Royal Bank of Canada, which continues to be one of the major banking institutions in the region.
Primary cases include:
John Dugan and others v Lloyds TSB Bank plc, District of Northern California, San Francisco Division 12-cv-02549-WHA (NJV) 12-cv-02937-WHA (NJV) [2014]
Bradley Willcox and others v Lloyds TSB Bank plc, Hawaii District Court, Civ. (D. Haw. Dec. 14, 2016) No. 13-00508 ACK-RLP [2016]
Rosemore International Corp v Caye International Bank Limited and Yaron David Walter. Supreme Court of Belize. No. 172/2016. [2018]
Yukos Capital SARL et al v Daniel Feldman, Southern District of New York No. 1:2015cv04964 [2019]
Stonedene Limited v Ansbacher (Bahamas) Limited, Supreme Court of Bahamas, Case number 2014/CLEgen/00911.
Expert Evidence prides itself on assisting throughout the legal process where required and is a professional firm concentrating on the four main areas of dispute resolution; acting as expert witnesses in financial litigation, mediation, arbitration and adjudication. The firm has a civil, criminal and international practice and has advised in many recent cases. Areas of specialisation include banking, lending, regulation, investment, and tax.
Ask a question about Expert Witness services. We are here to help!

Contact Us Now
Other regions:
Disclaimer – Please confirm any of the above views with your solicitor. Expert Evidence takes no responsibility or provides any guarantee that the views above are correct for your particular case or jurisdiction.