Tax
Tax is a wide reaching subject and at Expert Evidence we have experience in providing expert evidence and acting in an advisory role in the area.
There are three main areas where tax experts can be key to resolving a dispute, which in descending order of frequency are:-
Commercial litigation, either as part of the central dispute eg whether tax applies e.g. a withholding tax, or as to quantum;
Tax PII claims whether It relates to Revenue practice or a prevailing practice defense; and
Disputes with the tax authorities.
Between them, our expert cover a wide range of UK and EU tax areas, personal taxes, including for non UK domiciled individuals, income tax, corporation tax, CGT, VAT, stamp duties as well as the interaction between the UK and US tax systems, inbounds and owner managed businesses.
FATCA
International tax has become ever more complicated and financial institutions usually have a responsibility to deduct some withholding tax at source. This has become much more important in recent years with the introduction of the Foreign Account Tax Compliance Act ('FATCA') legislation by the US. This follows the parallel regime set up to create Qualified Intermediaries ('QIs') which related to investments. Clients may object to not receiving their income gross but institutions have their own requirements from their National Governments which have to be applied.
Expert Evidence experts have in depth experience with FATCA legislation, including working on a case where a deduction for US income tax was made when a client had not completed appropriate documentation.
HMRC Investigations
Misleading HM Revenue and Customs is a criminal offence and usually relates to not paying the right amount of tax legally owed. Tax investigations, which are on the rise, can be complex, protracted and unpredictable, so using a tax expert to understand the ins and outs is essential.
Acting as Mediation in Tax Disputes
Mediation is a form of alternative dispute resolution which is voluntary but actively encouraged by the courts throughout the litigation process. It has become increasingly important in recent years as it allows parties to remain in control and to settle their disputes cost effectively and confidentially on a without prejudice basis. Tax disputes can lead to criminal prosecution or civil action both of which can incur significant time and financial penalties, so mediation is a positive form of dispute resolution.
International Tax
Developments in international tax take place all the time, with regular legislative changes and changing tax authority demands, so keeping up with all the change can be challenging for companies which operate internationally. Not just in the UK, Expert Evidence are also able to offer expertise on tax issues arising under the US tax system, and have previously advised on a case where deduction for US income tax was made when the client had not completed appropriate documentation.
Corporation Tax
Companies resident in the UK are taxable on their profits worldwide under the Corporation Tax Act 2010. Corporation tax goes up and down under different governments, in different countries, and there are specific rules for companies operating as part of a group or under a parent company. Expert Evidence and its team of qualified experts use their industry knowledge and legal expertise to help clients navigate through the ever-changing tax landscape.
See our cases for further examples.

Contact Us Now
Expert Witnesses: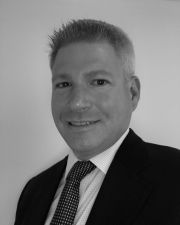 David Beringer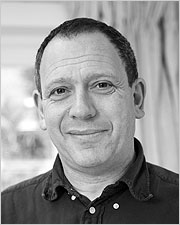 Robert Schon