Building and Construction Expert Witness
Expert Evidence will act as an Adjudicator when necessary. However our service is significantly wider than just in the limited area of hearing the cases. We also act as an advisor in the preparation of a case, assisting with the preparation of evidence and also presentation of the case at the adjudication.
In addition we have suitable executives who can sit in Dispute Resolution Boards ('DRBs') and Dispute Arbitration Boards ('DABs') and so assure firms of a speedy resolution of issues.
Clients may vary from Residential Developers to major international Construction Project Managers but whichever we bring a common sense to each situation and look for the best amicable solution when one is available. Where persistent infringement of agreements is found Expert Evidence can support and assist in the satisfactory resolution of the dispute such that a cost efficient solution is found.
Other areas where our Experts can advise, prepare evidence, or present cases at adjudication:
Schedule of Works Wrong
In the case of a Schedule of Work that is inaccurate or misleading, or where some significant work or materials have been omitted from the schedule or improperly described. This can lead to a lack of necessary materials or manpower, and time and therefore cost overruns.
Cost Overruns
Cost overrun is a common issue with many major construction projects incurring cost overruns. Whether as a result of technical, psychological or political-economic factors, and despite the improvements in the management of construction projects, the problem of cost overruns is still a critical issue in the building and construction industry.
Poor Initial Quotations
Poor or inaccurate initial quotations, another factor sometimes contributing to cost overrun issues, which can result in insufficient funding or lack of necessary materials and other resources.
Wrong Specification of Building Materials
Whether down to cost, climate, or client choice determining the type of material used for a construction project, an accurate specification of building materials is essential to the efficient running of any construction project. The wrong spec of building materials can lead to significant time and cost penalties being incurred.
Building not meeting a Specification
Whether a local residential or large-scale international business, when a building does not meet the spec agreed this can mean the building or construction company is liable. A building might not meet a spec due to its shape, appearance, dimensions or materials used and parties (including contractors, developers, builders, material suppliers and homeowners themselves) may dispute whether the spec has been met.
Construction defects
Construction defects are one of the main causes of construction dispute, from aesthetic fixtures and fittings to serious structural issues. Dealing with construction defects requires detailed knowledge of building and construction laws and regulations.
For complimentary services including project management, construction support and associated services please refer to the independent TeamCS website by clicking this link.
Expert Witnesses: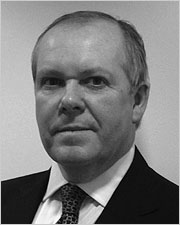 David Griffiths