Mediation is a form of alternative dispute resolution which is voluntary but actively encouraged by the courts throughout the litigation process. It has become increasingly important in recent years as it allows parties to remain in control and to settle their disputes cost effectively and confidentially on a without prejudice basis.
Mediation begins with parties to a dispute agreeing to mediate, setting ground rules and selecting a mediator. The mediation then involves parties trying to understand what is important to each side, clarifying what is negotiatable, exchanging information and identifying and exploring possible solutions. At the end of a successful mediation, parties will put their solutions and agreement down on paper.
The mediator selected by the parties should be a neutral third person who will be able to assist the parties in negotiating a settlement to their dispute. The mediator's role is to facilitate discussion between the parties by helping them to explore their respective positions and to identify possible solutions. In facilitating discussion the mediator will emphasise the rules and the process and will offer parties the opportunity to speak with him separately should this be desired. Ultimately it is the parties themselves who decide whether to settle and, if so, on what terms.
At Expert Evidence we are experienced in providing mediation services, recently successfully mediating a dispute over hire purchase agreements for commercial vehicles. We are able to supply a CEDR Accredited Mediator to act on disputes in a wide range of sectors, and we are also able to offer our financial experts to act as witnesses, advisers or consultants to aid the mediation process in appropriate cases.
Articles on Mediation

Contact Us Now
Process:
Mediation is a structured approach to dispute resolution that has specific phases. They are as follows:
1. The Initial Stage
– Permission of both parties to mediate
– Making sure that both parties are willing to make process work.
– Selecting the mediator
– Agreeing the ground rules
– Agreeing who will attend
– Both parties agreeing to mediation agreement
– Paying the fee
– Initial discussions with the mediator
2. Opening
– Mediator emphasises the rules and process
– Provided own room to discuss in absolute confidence
– Meeting of parties and opportunity to summarise position in open forum.
3. Exploration
– Understanding what is important to each side
– Clarifying what is negotiable.
– Exchanging Information
– Discussion of what is important (on own, with mediator and with other side when appropriate.
– Identifying possible solutions.
– Building trust between parties and the mediator.
4. Bargaining Phase
– Exploration of possible solutions.
– Testing what is important.
– Dividing the issues into their material parts
– Overcoming any deadlock
5. Concluding Phase
– Finding solution.
– Putting solution and agreement down on paper
– Making sure that all parties are satisfied.
– Ensure that all points are covered.
– Find a solution to any future relationship between parties if necessary.
And always remember the whole process is entirely voluntary, confidential and without prejudice.
Benefits:
Mediation is a structured approach that has significant advanages over other forms of Dispute Resolution.
They include:
– Party remain in control at all times.
– No imposed decision.
– All entirely voluntary
– Process is entirely confidential.
– Everything is without Prejudice – no solution then there is no need to consider the compromises are then committed to.
– A court, if it comes to litigation, will look favourably on parties which were prepared to mediate.

Contact Us Now
Mediators:
Thomas Walford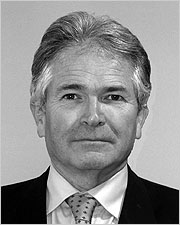 Jonathan Pitman