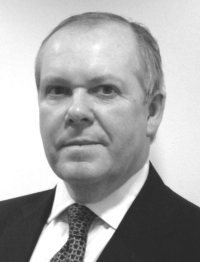 David combines the three main areas of importance in property lending disputes; litigation, surveying and banking. He has advised on a number of disputes and has significant insight in to the practical aspects of commercial banking and managing a property business during the last 10 years. The period up to the financial credit crunch of 2008 was characterised as a period of significant competition when lenders were seeking to ensure that they maintained market share. Since 2008, the market has been a very different place, with lenders able to dictate the conditions that they were prepared to accept.
He has had a long career in banking and property. As a member of senior management, serving on the Credit Committee, he has had experience of all aspects of commercial and corporate banking. David has worked both for the financial institutions who have suffered from a range of issues from mortgage fraud to poor professional advice. He is also a specialist in advising clients with professional indemnity insurers who have been sued by the banks. David has therefore been on both sides of most of the common disputes found in the commercial banking and property sectors.
David original qualification as a barrister has provided him with a good understanding of the litigation process and the importance of deadlines in bringing a successful out-come. The chartered surveying qualification provides him with a good knowledge of the property, construction and development process. As head of Bank Leumi (UK) plc property lending business provides him with the banking perspective on all aspects of lending with emphasis on property finance and mortgage business both in UK, Offshore and in Europe.
Primary cases include:
Harding Homes (East Street) Ltd & Ors v Bircham Dyson Bell (a firm) & Anor EWHC 3329 (Ch) [2015]
Thomas & Anor v Triodos Bank NV EWHC 314 (QB) [2017] (Bristol)
McDonagh v Bank Of Scotland Plc & Ors EWHC 3262 (Ch) [2018]
HMG Investment Holdings Ltd v National Westminster Bank Plc EWHC 3492 (Comm) [2018]
Taray Investments Ltd & Anor v Gateley Heritage LLP EWHC 716 (QB) [2020]
Email: [email protected]
Phone: +44 20 7884 1011 or +44 7817 571440
Areas of Expertise

Contact Us Now